Participation of members of the Estivill Sleep Foundation at the Annual Congress of the Spanish Society of Sleep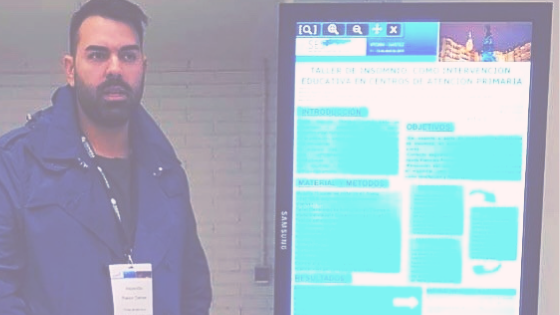 Last week, the entire Clinic team attended the XXVII Annual Meeting Spanish Society of Sleep in Vitoria, both to witness the conferences, conduct graduate courses to update knowledge as to present our work and to carry out various meetings with coworkers.
En las conferencias se trataron temas actuales como el posicionamiento de los profesionales en referencia al cambio horario, e igualmente fueron importantes las charlas sobre el deporte y la luz como sincronizadores de los ritmos circadianos. También se realizaron conferencias sobre el sueño en la infancia, actualización de tratamientos con melatonina, triptófano o luminoterapia, y la definición de una nueva entidad de Insomnio infantil: síndrome de sueño inquieto infantil.
Nuestro equipo presentamos diversos trabajos: sobre el sueño en el deporte, el sueño durante la adolescencia, y el tratamiento conductual del insomnio en atención primaria. Y tres conferencias: Dr. Estivill presentó una conferencia sobre el sueño en el final del embarazo y de los recién nacidos, en las conferencias para la ciudadania, Francisco Segarra habló sobre insomnio pediátrico, y Alex Pastor sobre el tratamiento conductual del insomnio, para los técnicos de sueño.
In business meetings, processed and interesting new global projects for the welfare of the entire population, as the project on the study and improved lighting of public spaces for the preservation of good habits wake / sleep such as in hospitals, nursing homes or schools.
In Overall, some intense days of work to advance the specialty and unite forces to work together.