SLEEP OF AN EXTREME SPORT ATHLETE: JOSEF AJRAM
January 2, 2018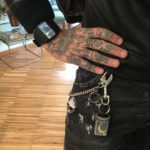 VIDEO EXPLAINING YOUR EXPERIENCE WITH SENSORS Chronobiology
ESTIVILL SLEEP FOUNDATION LAUNCHES A NEW RESEARCH WITH JOSEF AJRAM
The Dream Foundation Estivill began a new investigation with JOSEF AJRAM
We study and improve Josef dream as a form of "silent training." For it will undergo various tests (sleep studies, circadian rhythms and neurocognitive test) for better recovery between stages and consequently a better overall performance.
THE ATHLETE
Josef Ajram is an amateur athlete who participates in races like ultraendurance triathlonand Mountain bike O marathons
He has completed several ironmans, Including that of Austria, Switzerland and Germany.
It is the first Spanish man to finish the Ultraman Canada and Hawaii.
In 2006, he finished second in the Titan Desert .
In 2011 he participated in the Epic 5 of Hawaii, non-competitive where only participating athletes chosen by the organization. He was first in four of the five stages that make up the Epic 5
ESTIVILL SLEEP FOUNDATION LAUNCHES A NEW RESEARCH WITH JOSEF AJRAM
PROJECT: STUDY OF SLEEP FOR BETTER PERFORMANCE SPORTS
Project Leader: Carla Estivill Domènech and Eduard Estivill Sancho.
INTRODUCTION
Athletic performance is based primarily on training, but are also important other factors such as physical, psychological training, nutrition and rest.
Adequate sleep plays an important role in athletic performance, physical, physiological and metabolic recovery, and cognitive and mood. But in general, sports wear implied degradation rest, lack of sleep, poor quality of sleep and impaired circadian rhythms.
extreme situation are racing ultraendurance.
Environmental factors (noise, food, stress, anxiety, etc)
y sobretodo cansancio después de cada prueba, ponen al deportista en el límite de su resistencia, durmiendo pocas horas, en espacios en malas condiciones, y seguramente sin poder descansar por el propio agotamiento físico. Contrariamente a lo que se cree, un gran esfuerzo físico no significa dormir mejor. Al contrario, todos los deportistas de ultraresistencia reportan sacudidas en las piernas mientras duermen, que les provocan un sueño superficial y poco reparador. Son los denominados Mioclonus, producto de posibles roturas de fibras musculares.
La falta de descanso, por lo tanto, será un desgaste añadido que afectará en la recuperación, al estado emocional, y en el rendimiento atlético a lo largo de la carrera. Por lo tanto, la gestión del sueño de los participantes y sus equipos, es crucial y diferencial de cara a conservar el máximo rendimiento y mantener el descanso suficiente para la demanda fisiológica durante la carrera.
OBJECTIVE
In the present study, sleep, circadian rhythms and neurocognitive status of a ultrafondista runner, Josef Ajram for their next challenges will be explored. Sleep basal conditions will be studied, and conditions in the race. Finally there will be a dream plan for career preparation and adaptation to the guidelines and schedules established sleep study.
BASELINE SLEEP STUDY
1-Prior consultation with Dr. Estivill, to make medical history and explanations about sleep and quality. Later visit with Dr. Carla Estivill, project manager, to inform you of the various steps to be carried out.
2- It will be used: Polysomnography (1 NIGHT)
3- Study Circadian Rhythms (SENSORS chronobiological Kronowise ) For 7 consecutive days
4- Questionnaires attention, concentration and mood (CMS, POMS, TMT)
Depending on the results will be discussed problems if they exist.
CAREER SLEEP STUDY TRAINING
During several previous races will be held: Study Circadian Rhythms (SENSORS chronobiology) throughout the race and Questionnaires daily once the stage. (CMS, POMS, TMT.)
the results will be analyzed for possible improvements in sleep hours, optimal training schedules, stress management, or possible fatigue loading. Also the possible onset of myoclonus (spasms or shaking legs) after steps. 3.
SLEEP TESTING PLAN FOR ULTRA
dream plan and recommendations for managing rest during the race will be. Also follow up with by studying their Circadian Rhythms (SENSORS Chronobiology Questionnaires and CMS, TMT.